British heavy metal singer Ozzy Osbourne's 'Crazy Train' was the perfect choice for soundtrack music on 9-1-1 this week — Season 2, Episode 16, "Bobby Begins Again".
The song was played as the fire truck is on its way to a number of calls.
Ozzy Osbourne's 'Crazy Train' was the lead single from his debut solo album released in 1980 after he was fired from Black Sabbath the year before.
Called Blizzard of Ozz, the album made it to the number 7 spot on the UK Album Chart, and number 21 on the Billboard 200 Chart.
'Crazy Train' eventually appeared on VH1's list of the 40 Greatest Metal Songs, and later made it onto their list of the greatest ever rock songs.
The track was written about the Cold War, and how so many people feared complete annihilation.
One of the best live performances Ozzy gave of the song was in 1982 in Irvine Meadows, California (see video below). A performance that was truly spectacular as it came right after the tragic death of guitarist and 'Crazy Train' co-writer Randy Rhodes in a light aircraft accident.
An accident Osbourne and his team had witnessed, as the pilot of the plane Rhodes was in tried to buzz the tour bus, clipped the top of it with the plane's wing and  the plane subsequently crashed into a ball of flames.
The crash killed the pilot, guitarist Randy Rhodes, who was only 25 at the time, and make-up artist Rachel Youngblood.
Listen to Ozzy Osbourne's 'Crazy Train' as featured on 9-1-1, and watch that amazing performance, in the video below.
You can also check out Blizzard of Ozz, the album where the track originated, in the expanded version of the release in it entirety in the Spotify widget below that.
Keep up to date on all things Ozzy on the iconic British vocalist's website.
Related Reading:  Listen to Fall Out Boy's cool 'Sugar, We're Goin' Down' from 9-1-1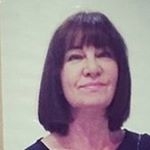 Latest posts by Michelle Topham
(see all)