American singer songwriter Pete Yorn has just released a live video version of his new song 'Shopping Mall'. Recorded at Capitol Studios, the video was directed by Possum Hill. The song itself is a slow, melancholic song that is really very pretty.
'Shopping Mall' is from Yorn's latest album Arranging Time, his first solo album in almost six years. Released in March, it is his first on the Capitol Records label. It is his seventh album, and has already spawned fabulous singles like 'I'm Not The One'.
As for 'Shopping Mall', Yorn has said it's one of his favorite songs from the album.
"Speaking of interesting layers, one of my favorite tracks right now is Shopping Mall. That's a 3 a.m. song to me. It's got an early in the morning feel to it."
He's certainly right there. Watch Pete Yorn singing a live version of 'Shopping Mall' below. Lovely.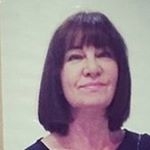 Latest posts by Michelle Topham
(see all)