American indie rock band R.E.M.'s 'Drive' was that cool track playing at the end of this week's episode of Billions as Wendy and Chuck are waiting for Kevin to finish his driving test — Billions, Season 7, Episode 7, "DMV".
He then comes out and raises his thumbs to let them know he passed.
Advertising
The song then continues playing as the Billions end credits run.
When was R.E.M.'s 'Drive' released?
'Drive' is one of the indie rock band's most popular songs, coming out as it did on the band's eighth studio album Automatic for the People back in September, 1992.
According to legend, it was the first song lead singer Michael Stipe ever wrote on a computer (yep, computers were not as common back then as they are now).
The song was released as the second single from the album, and went on to become a hit for the band.
Especially in America, where it charted at #1 on the Alternative Airplay chart, as well as at #2 on the Mainstream Rock chart, and at #23 on both the Cash Box Top 100 and Mainstream Top 40 charts.
Advertising
Outside the U.S., R.E.M.'s 'Drive' saw huge success in 15 other countries, charting at #11 in the UK and at #3 in Norway, and #4 in Greece and Ireland.
The track has been re-released in subsequent years on albums from the band like R.E.M. Live, Perfect Square and Live at the Olympia.
The band themselves, of course, broke up in 2011, although various compilation albums have been released since.
Listen to R.E.M.'s 'Drive' as heard on this week's Billions end credits via the band's Automatic for the People album, and in the song's official music video.
You can watch the latest episode of Billions on Showtime now.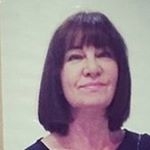 Latest posts by Michelle Topham
(see all)