Rachel Platten's 'Fight Song' brilliantly illustrates the story of a scammer in The Simpsons
More than any other song released by American indie pop rock singer Rachel Platten so far, her song 'Fight Song' seemed to resonate with both fans and others who may never have listened to Platten's music before then.
When released back in 2015, the song became a big hit for the singer and an anthem for never giving up for tens of millions.
Advertising
Not a shocker then that Rachel Platten's 'Fight Song' was one of the songs played on the society parody animated series The Simpsons this week — The Simpsons, Season 35, Episode 4, "Thirst Trap: A Corporate Love Story" — in that funny story of a mega-scammer.
The song showed up twice in the episode, first when Lifeboat is relocated to Springfield Nuclear Plant, and as Burns and Persephone are in the bouncy castle.
The track plays again as Persephone and Burns are overseeing a huge bouncy castle of people bouncing, and then again over the episode's end credits.
Rachel Platten's 'Fight Song' becomes an anthem
The indie pop song was released in February, 2015 on her EP of the same name, followed by the track being released as a single from the American singer's major label debut studio album Wildfire a year later.
The 'Fight Song' positive message almost immediately resonated with music listeners causing the song to skyrocket to #1 on charts in Canada, Japan, Poland, Scotland and the UK.
Advertising
In the United States the pop track was an even bigger success, with Rachel Platten's 'Fight Song' hitting #1 on both the Adult Contemporary and Adult Top 40 charts, #8 on the Mainstream Top 40 chart and, it's biggest coup, #6 on the Billboard Hot 100.
Nowadays, 'Fight Song' has also been certified Gold or several times Platinum in 11 countries, and 6 x Platinum in the United States having sold over 6 million units in that country alone.
Listen to Rachel Platten's 'Fight Song' from this week's The Simpsons episode because, yeah, while it is being used to make fun of a scammer, it is still a helluva song.
Learn more about the singer on her official website, including keeping a track of her upcoming concerts.
RELATED: Watch Rachel Platten sing 'Fight Song' live on the Swedish TV show Skavlan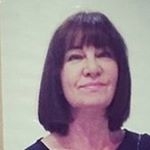 Latest posts by Michelle Topham
(see all)