The British alternative rock band Radiohead's 'The Daily Mail' was featured on the first episode of the new season of the Netflix series Ozark this week — Ozark, Season 3, Episode 1,
The track was played as Ruth pushes Kansas City mobster Frank Cosgrove Jr. off the boat and Marty watches, and as we see Wendy in the Byrde's Chicago house.
Advertising
Radiohead's 'The Daily Mail' is part of a non-album double single that was released alongside Staircase in 2011.
Both tracks are from the British band's live video album The King of Limbs: Live from the Basement released in the same year, although 'The Daily Mail' was actually written over six years before its eventual release.
With lyrics like:
Where's the truth what's the use
I'm hanging around lost and found
And when you're here innocent
Fat chance, no plan
No regard for human life
the song was written as an anti-Daily Mail track to call out the British tabloid newspaper over its lies and sensationalist stories.
Advertising
The 'Daily Mail/Staircase' double single made it to the #71 spot on the UK Singles chart upon release.
As for Ozark, the web drama series stars Jason Bateman and Laura Linney as a husband and wife who have to move to the Ozarks to launder money for a Mexican drug cartel after husband Marty Byrde (Bateman) screws up a money laundering scheme.
The 10-episode third season of the series is now available for streaming as a Netflix exclusive, and has a 95% approval rating from critics on Rotten Tomatoes and a 98% audience approval.
Listen to the album version of Radiohead's 'The Daily Mail' below, along with a lovely live version of the track the band performed at the 02 Arena in London back in 2012.
Related reading: Radiohead's iconic track 'Deck's Dark' showed up on Ozark –listen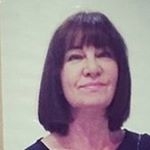 Latest posts by Michelle Topham
(see all)