Listen to Ruelle's 'Until We Go Down' from 'Wynonna Earp'
Electro pop singer Ruelle's song 'Until We Go Down' showed up on the latest episode of 'Wynonna Earp' this week — Season 2, Episode 12, "I Hope You Dance".
The track was played during the montage when Jeremy and Waverly are laughing over coffee, Nicole looks through a file about the Cult of Bulshar, and then Wynonna goes to meet her mother.
Advertising
And, if you are not familiar with Ruelle, and you should be as she is incredibly talented, you may not know it but you have probably heard her music on shows like The Shannara Chronicles and Shadowhunters, two shows where she sings the theme songs.
Her song 'Daydream' was also recently featured on the series finale of Reign.
She has also recorded and released two albums under her real name Maggie Eckford before she changed to her stage name of Ruelle.
Ruelle 's 'Until We Go Down' is from her 2015 6-track EP Up in Flames.
Listen to the song in her official video below. It has a lovely sweet, ethereal sound but one that is quite sad.
Advertising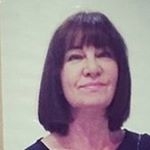 Latest posts by Michelle Topham
(see all)