Australian pop duo Savage Garden's 'I Want You' was one of 10 incredibly cool songs on the second episode of the first season of Dawson's Creek — Dawson's Creek, Season 1, Episode 2, "Dance".
The track was played as Pacey is talking to Miss Jacobs the teacher he has a crush on, as Cliff and Jen begin to dance and as Dawson and Joey arrive at the dance.
Savage Garden's 'I Want You' was released in 1996 as the first single from their self-titled debut studio album, and was a big success for the pop duo in several countries.
The song made it to #1 in Canada, #4 in Australia, #9 in Iceland and #11 in the United Kingdom. It also hit the top spot in the U.S. on the Mainstream Top 40 chart, and ultimately charted in a total of 16 countries.
The track was eventually certified Gold in the U.S. and Platinum in Australia.
'I Want You' went on to become one of Savage Garden's most iconic songs and one that, almost 25 years after its release, is still recognized in many countries. (article continues below…)
Listen to Sarah Masen's 'Flames of Truth' from Dawson's Creek, Season 1, Episode 2, "Dance"
The duo's debut album also did incredibly well selling a total of more than 12 million copies, and winning the award of the Highest Selling Album at the ARIA Music Awards.
It also went on to spawn 8 very successful singles out of just 11 tracks.
Listen to Savage Garden's 'I Want You' in the song's official music video and on their debut album, which you can listen to in full in the Spotify player below.
All seasons of the 1990s/early 2000s drama series Dawson's Creek were released on Netflix today. If you enjoy a good teen drama, this one is it.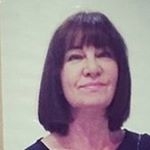 Latest posts by Michelle Topham
(see all)