The new comedy drama Quiz Lady premiered on Hulu last weekend to pretty decent reviews.
Reviews that are well-deserved as, although I am generally not really a fan of either Awkwafina or Sandra Oh (sorry, I'm British, so they don't usually create my type of comedy), I did watch Quiz Lady and, surprisingly, I did enjoy it.
Advertising
Not only for the somewhat unusual storyline, but both Awkwafina or Sandra Oh gave fun performances as sisters who are polar opposites, while the soundtrack features some cool older songs I haven't heard in years.
Songs like Scissor Sisters' 'I Don't Feel Like Dancin'' — the song playing over the beginning scenes as a young Anne (Awkwafina) is watching her favorite quiz show, and as she is now older and working in a dull job in an accounting firm.
When did Scissor Sisters' 'I Don't Feel Like Dancin'' come out?
The song was released by the American pop band Scissor Sisters in mid 2006 as the lead single from the group's second album Ta-Dah.
It went on to become a smash hit worldwide, hitting #1 on singles charts in Australia, Austria, Belgium, Croatia, Germany, Norway, Scotland, Sweden, Switzerland and the United Kingdom.
So much so, the upbeat fast-paced pop song was still charting overseas in 2007 on at least eight charts.
Advertising
In the United States, Scissor Sisters' 'I Don't Feel Like Dancin'' ranked on three different charts, with its most meaningful position at #2 on the  Bubbling Under Hot 100 Singles chart.
Along with two other songwriters, the track was also written by Elton John who also plays piano on the track. A piano that definitely has that Elton John honky-tonk signature sound.
Listen to Scissor Sisters' 'I Don't Feel Like Dancin'' as heard at the beginning of Quiz Lady in the song's music video, and via the band's Ta-Dah album on Spotify.
Quiz Lady is now streaming on Hulu and, if you are looking for a fun film that doesn't stretch the brain, this one is pretty relaxing.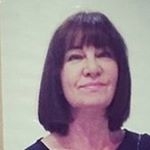 Latest posts by Michelle Topham
(see all)