I have been on a bit of a Megumi Hayashibara music kick today, ever since I found out all of her albums and singles were now available to listen to on Spotify.
That meant I was already loving the Japanese singer's music when the Shaman King opening theme song 'Soul Salvation' by Megumi Hayashibara was suddenly uploaded to YouTube as part of that anime series' creditless intro video.
The video shows off the anime's beautiful art style and yep, the song itself is a cool track.
The Shaman King anime premieres in Japan tomorrow, Thursday, April 1st, while Netflix will stream the supernatural adventure worldwide later in the year.
The show is based on the manga series written and illustrated by Hiroyuki Takei. The manga has been extremely popular in Japan with over 38 million copies in circulation.
The upcoming anime is a reboot of the original Shaman King anime, which was released in Japan in 2001 with 64 episodes eventually airing.
The reboot is directed by Joji Furuta (The Seven Deadly Sins: Revival of the Commandments) and is being produced by Bridge.
Along with Megumi Hayashibara's 'Soul Salvation' as the opening theme, she is also singing the ending theme song '#Boku no Yubisaki', just as she sang the opening and closing theme songs for the original 2001 version of Shaman King.
Listen to 'Soul Salvation' in the video for the show's animated opening segment below. The song is also available for purchase on a number of music distribution sites.
Kodansha USA Publishing describes the plot this way:
In the world of Shaman King, shamans possess mysterious powers that allow them to commune with gods, spirits, and even the dead. Manta Oyamada's about to learn all about them, because his class just welcomed a new transfer student.

The boy is Yoh Asakura. He is from way off in Izumo…and a shaman in training!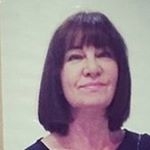 Latest posts by Michelle Topham
(see all)