I binge-watched the second season of Clarkson's Farm this weekend after Jeremy Clarkson asked people to watch it, adding "and the soundtrack is amazing".
And yes, he is correct.
In fact, the second season of the documentary series has some of the best music on its soundtrack that I have heard in a while.
Songs like Simon & Garfunkel's 'A Hazy Shade of Winter', which was played on Clarkson's Farm right at the beginning of the first episode — Clarkson's Farm, Season 2, Episode 1, "Surviving" — as the camera pans over the farm, and Jeremy Clarkson explains all the changes that have happened in the last year.
That song was first released by then now-iconic duo in late 1966 as a stand-alone single then, as it became a much-loved Simon & Garfunkel track, was re-released on their fourth studio album Bookends two years later.
The track tells the story of a poet who cannot get his poems published, but still telling himself, if he just hangs onto his dreams and pretends everything is alright, it eventually will be.
Hang on to your hopes, my friendThat's an easy thing to sayBut if your hopes should pass awaySimply pretend that you can build them againLook aroundThe grass is highThe fields are ripeIt's the springtime of my life
Listen to Simon & Garfunkel's 'A Hazy Shade of Winter' as heard on the latest season of the superb British documentary Clarkson's Farm in the video, and on the duo's Bookends album.
The song itself went on to become one of Simon & Garfunkel's most-recognized and most-loved releases.
You can watch both seasons of Clarkson's Farm via Amazon.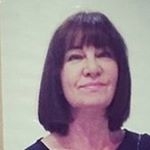 Latest posts by Michelle Topham
(see all)