The new Netflix Swedish drama Barracuda Queens kicked off quite dramatically this week with the girls talking to a police inspector followed by the girls at a club dancing — Barracuda Queens, Episode 1, "I Regret Bastard".
The superb eurodance song they dance to is one of my faves from that era — the German Eurodance group Snap!'s 'Rhythm Is a Dancer' — one of that group's biggest ever singles, even though it originally came out more than 30 years ago.
Advertising
That song continues to play on the episode as the girls do shots together.
Snap!'s 'Rhythm Is a Dancer' first hit the light of day in March, 1992 when it was released as the second single from the group's second studio album The Madman's Return.
The song went on to become an absolutely massive worldwide hit for the German group.
The success of Snap!'s 'Rhythm Is a Dancer'
In Europe, 'Snap!'s 'Rhythm Is a Dancer' charted at #1 on 14 different charts and in 12 countries.
Outside Europe, it charted high up on 8 more charts.
Advertising
In the United Kingdom, the song hit #1 on the UK Singles chart and #3 on the UK Dance chart, while in the United States it ranked at #1 on the Billboard Dance Club Songs chart and at #5 on the Billboard Hot 100.
The dance track was also nominated for or won a slew of awards, as well as spawned a number of versions and remixes.
It has since appeared on many music critics' lists around the world as one of the best songs ever released.
Nowadays, it is still known as Snap!'s signature song. And yes, they are still around.
Listen to Snap!'s 'Rhythm Is a Dancer' as heard at the beginning of Episode 1 of Barracuda Queens in the song's music video and on Spotify.
Meanwhile, the fun drama Barracuda Queens is streaming worldwide on Netflix now.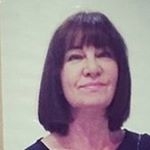 Latest posts by Michelle Topham
(see all)