Summer Kennedy's 'Bad Things' was that gorgeous piano-infused song playing over the end credits of the new episode of Behind Her Eyes last night — Behind Her Eyes, Season 1, Episode 6.
The indie pop track was released in 2018 on Summer Kennedy's 10-track debut studio album The Bright Side, which arrived via the Palladium Records label.
Advertising
Summer Kennedy is actually not the name of a singer, but instead is a music project headed and voiced by singer songwriter Natalie Nicoles.
Nicoles is a member of the indie rock and folk band Branches, but she decided to branch out herself to add another music project to her repertoire.
In the project, she concentrates on upbeat, positive music and messages, believing the world needs as much added positive energy as it can get.
The artist herself commented about her music:
"There's so much division in the world. By simplifying things, you can get down to what people have in common. I hope people can see the common themes of what we share and celebrate together. Music is one of the only things we have right now that we can bond over."
Listen to Summer Kennedy's 'Bad Things' as heard on Behind Her Eyes in both the video and on her album The Bright Side below.
Advertising
The first season of the hit psychological six-part drama series Behind Her Eyes, with that incredibly weird ending, is currently streaming on Netflix.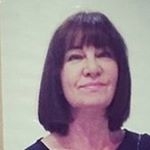 Latest posts by Michelle Topham
(see all)