American soul, pop, reggae, calypso music group Surfaces' 'Sunday Best' was one of the songs featured on the supernatural series Legacies yesterday — Legacies, Season 3, Episode 4, "Hold on Tight".
The song was played as Rick meets Josie outside Mystic Falls High.
Advertising
Surfaces' 'Sunday Best (Feeling Good, Like I Should)' is the third single from the band's sophomore studio album Where the Light Is, which was released in 2019 via the Caroline Records label.
The track became a runaway success for the College Station, Texas-based duo, netting them over 600 million streams on Spotify after becoming popular on Tik Tok.
'Sunday Best' eventually charted in 25 countries, including the U.S. and the UK. It made it to the Top 10 in five countries, with its highest placing in Canada at #8 on the Canadian Hot 100 chart.
The song was co-written by both band members — Forrest Frank and Colin Padalecki — and, although it sounds like an upbeat happy song, Frank said it is more a track that is for people that are climbing out of a bad situation and into something a little better.
A song that tells them just breathe and enjoy a nice day. (continue reading below…)
Listen to Chloe Moriondo's 'i want to be with you' from Legacies, Season 3, Episode 4
Advertising
'Sunday Best' also came with a music video that features Frank and Padalecki dancing around an office of depressed office workers making it lighter and brighter, and trying to make them feel better.
Listen to Surfaces 'Sunday Best' from Legacies in that official music video and on their album Where the Light is.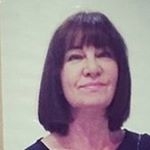 Latest posts by Michelle Topham
(see all)