The Alan Parsons Project's 'Time' showed up on the new season of the HBO Max superhero series Doom Patrol last night — Doom Patrol, Season 3, Episode 1, "Possibilities Patrol".
The song was played as the Doom Patrol finally start to de-wax.
Advertising
The Alan Parsons Project's 'Time' was released by the now defunct British rock band way back in 1981 as a single from their fifth studio album The Turn of a Friendly Card (listen to entire album down below).
While not an enormous hit in the band's home country of the UK, 'Time' was a big success in the United States making it to #15 on the Billboard Hot 100 chart, #10 on the Adult Contemporary Chart and eventually being placed in the Top 100 biggest hits of the year in that country.
Interesting to many Alan Parsons fans at the time, 'Time' also featured Parson's own voice in the background. He was known for being the songwriter and musician in the group so, up until then, didn't usually sing on the band's tracks.
Advertising
It was also the first Alan Parsons Project release to have founding member Eric Woolfson as the lead singer.
The Alan Parsons Project itself consisted primarily of Parsons and Eric Woolfson, who wrote and recorded their music along with a whole host of studio musicians that made up the band.
The duo remained together from 1975 to 1990, becoming an enormous influence on British contemporary music of that period.
Listen to The Alan Parsons Project's 'Time' as heard on Doom Patrol this week in the video and on their The Turn of a Friendly Card album down below. The album featured is the Expanded Edition and well worth an entire listen through. Or two.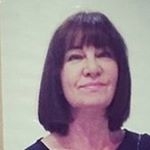 Latest posts by Michelle Topham
(see all)