American indie rock band The Cramps' 'Goo Goo Muck' was one of the superb tracks featured on the new Netflix teen drama Wednesday this week.
In this case on Wednesday, Episode 4, "Woe What a Night" as Wednesday is at the dance rocking out to the song.
The Cramps' 'Goo Goo Muck' is from the indie band's second studio album Psychedelic Jungle, which was released in early 1981 via I.R.S. Records.
The album was a mix of original songs and covers, including covers of tracks by Green Fuz, the Groupies and Jim Lowe, with The Cramps 'Goo Goo Muck' being a cover of the original 1962 recording by Ronnie Cook and the Gaylads.
The still-60s sounding 'Goo Goo Muck' became one of the most popular songs from the album.
Especially on college radio stations where it was often played in heavy rotation.
And I know that to be true, as it was still one of the most heavily requested songs on the alternative rock radio station I was a DJ at almost a decade later.
Advertising
The song itself is about a teenage monster cruising town every night looking for his next victim:
Well I'll get you baby with a little luck 'cause i'mteenage tiger and a goo goo muck you better duck wheni show up the goo goo muck the city is a jungle andi'm a beast i'm a teenage tiger looking for a feast
Listen to The Cramps' 'Goo Goo Muck' from Episode 4 of Wednesday on the band's Psychedelic Jungle album, and in the video.
RELATED: Apocalyptica's eerie instrumental track 'Nothing Else Matters' was that fabulous music at the end of Wednesday, Episode 3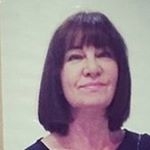 Latest posts by Michelle Topham
(see all)