The new YouTube Premium web drama Impulse got off to a promising start this week. At least music-wise. With episode one of the new drama series featuring music from K.Flay, Ellifant, Leo Soul, Skee-Ball, Demi Lovato, Gringo Starr and this one — The Cramps 'Human Fly'.
The iconic The Cramps song 'Human Fly' was first released by the punk band as a single in 1978. It was then re-released on the band's brilliant 1984 compilation album Bad Music For Bad People on the I.R.S. record label.
An album that was pretty much universally despised by fans at the time of its release, due to people feeling it was nothing more than a cash grab by I.R.S. after the band left the label.
When you look at it more rationally and less emotionally, however, the album is good. Even if it is just over 30 minutes in length. Particularly as it includes 'New Kind of Kick', 'Drug Train' and 'Goo Goo Muck'.
And yes, like many people say in the YouTube video comments of the video below, 'Human Fly', with its cool psychobilly guitar, definitely sounds like it belongs at the beginning of a strange, disturbing and violent Quentin Tarantino movie.
As for Impulse, 'Human Fly' was heard in the first episode as Henry heads off down the high school hallways looking for Clay.
You can listen to the song in the video below, and in the Spotify widget below that.
Related: And if you like music from TV series and movies, there is a TON more here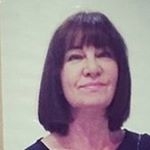 Latest posts by Michelle Topham
(see all)