With Nelson taking a break from bullying on The Simpsons this week — The Simpsons, Season 35, Episode 3, "McMansion & Wife" — it wasn't long, of course, before he was back in action pushing everyone around again.
This time to the tones of The Crystals' 'Then He Kissed Me' as Nelson gets his own nerd (Trevor Wong) to jam Lisa's laptop so she can no longer spread "Embarrassing Nelson Videos".
Advertising
The song then begins playing as Nelson goes back on a bullying rampage, and ends with a show being put on for him in the cafeteria as Groundskeeper Willie is trying to catch a "greased Martin".
The Crystals' 'Then He Kissed Me' is one of the Greatest Songs of All Time
The song was released in July, 1963 by the American vocal group The Crystals, and eventually became one of their most well-known songs.
It tells the story of courtship of a woman by a man she likes, right up to when he kisses her and asks her to marry him:
Then he asked me to be his bride
And always be right by his side
I felt so happy, I almost cried
And then he kissed me
The track charted at #2 in the United Kingdom upon release, #3 in Ireland, and at #6 on both the Billboard Hot 100 and the U.S. Cash Box Top 100, as well as at #5 in New Zealand.
In later years, the sweet romantic track was also added to Rolling Stone's 500 Greatest Songs of All Time list.
Advertising
So yep, it became quite a big deal for the still-in-existence girl group — although nowadays, of course, not with the same line-up.
Listen to The Crystals' 'Then He Kissed Me' from The Simpsons — the musical accompaniment to Nelson going back to bullying — via Spotify, and in the video below.
The first three episodes of Season 35 of The Simpsons (amazing the show has been in existence that long, eh?) is now available to watch via Fox.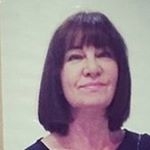 Latest posts by Michelle Topham
(see all)