The dark fantasy series The Winchesters continued its journey last night with not only compelling storytelling, but also featuring some darn fine music from the 1970s on its season finale episode.
Music that included the classic The Doors' 'L.A. Woman', which was played on The Winchesters, Season 1, Episode 13, "Hey, That's No Way to Say Goodbye" as John is in a fight with the queen of the Akrida.
The Doors' 'L.A. Woman' was released in 1971 as the title track of the rock band's sixth studio album.
The blues and R&B-influenced album came out via Elektra Records, and was ultimately called one of the band's best albums by a number of influencial music critics.
The L.A. Woman album hit the Billboard 200 chart, at #9, #1 on the Dutch Albums chart, #28 in the United Kingdom and high up on four other European charts.
After its re-released decades later, it also charted again on various charts in Europe.
The L.A. Woman album has since gone on to be certified Gold, Platinum or various times Platinum in 10 countries, including in the United States where it is certified 3 x Platinum after selling more than three million copies.
Listen to The Doors' 'L.A. Woman' as played on last night's The Winchesters on that album, and in the video.
Interestingly too, while the song 'L.A. Woman' was never released as a single by the band, it has since become one of their most-played songs on streaming services like Spotify and Deezer.
The first season of The Winchesters is currently airing via The CW.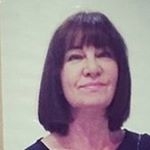 Latest posts by Michelle Topham
(see all)