The first season of the new HBO drama series Industry kicked off last night — Industry, Season 1, Episode 1, "Induction". The British TV drama itself was not only gripping, but it included some superb songs.
In fact, if this continues, Industry may very well end up having one of the best TV series soundtracks this season.
Take the Industry theme song 'Blue Spring' by Nathan Micay — an instrumental track played during both the opening of the episode and the ending credits.
Now that's an electronic track with a compelling beat and an hypnotic sound. And one that would be best served listening to it loud, on headphones and with your eyes closed.
It is also the first piece of music DJ, producer and composer Micay has had featured on a TV series, although if his work sounds like this, it is likely not to be the last.
Especially as Canadian born but now Berlin-based composer Micay also scored the entire over three-hour soundtrack for the Industry series. A soundtrack that is causing people to sit up and take notice. (article continues below…)
Listen to GoldFord's 'Walk With Me' from Grey's Anatomy, Season 17, Episode 2, "The Center Won't Hold"
Industry is a new eight-episode BBC/Bad Wolf/Good Thing Going drama that tells the story of a group of new graduates who are competing for one of only a few permanent positions at a top London investment bank.
The series stars Myha'la Herrold, Marisa Abela, Harry Lawtey, David Jonsson, Nabhaan Rizwan, Freya Mayor, Will Tudor, Conor MacNeill and Ken Leung.
Interestingly too, the first episode was directed by Lena Dunham, with subsequent episodes being directed by Tinge Krishnan and Ed Lilly.
Listen to Nathan Micay's 'Blue Spring', the Industry theme song, in the track's official  music video below.
You can also watch the Industry trailer below that. The series itself is currently airing on HBO in the U.S., and on BBC Two in the UK.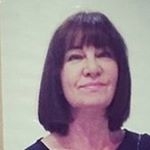 Latest posts by Michelle Topham
(see all)