American alternative R&B, progressive soul band The Internet's 'Next Time/Humble Pie' was that bangin song playing at the end of Atlanta this week — Atlanta, Season 3, Episode 6, "White Fashion".
The Internet's 'Next Time/Humble Pie' is from the band's most recent studio album Hive Mind, which came out in July, 2018.
And, honestly, the only problem with the release is 'Next Time' is the song really deserves a full length release as, with lead singer Sydney Bennett's vocals, it really is addictive and cool.
As for the band's Hive Mind album, the album was well-received by critics.
It also charted in seven countries, including the United States, with its highest placing at #14 on the Billboard Top R&B/Hip Hop Albums chart.
The Internet was founded in 2011 and, since then, has released four studio albums, three EPs and a plethora of singles.
Their music has also been nominated for a Grammy Award.
Listen to The Internet's 'Next Time/Humble Pie' from last night's Atlanta on their Hive Mind album, and in the video.
Atlanta is currently streaming on Hulu and FX, with its fourth and final season due out at the end of this year.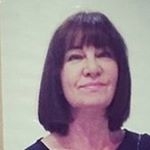 Latest posts by Michelle Topham
(see all)