The Triplett Twins' track 'Pretty Please' was featured on the latest episode of the ABC series 'Conviction' this week — Season 1, Episode 12, "Enemy Combatant".
The song was played when Frankie and Hayes question the cook at the diner about Asaf, and then as Hayes offers nude photos of herself to be used as collateral.
Advertising
'Pretty Please' was first released in 1970, and then re-released by Fervor Records in 2008 on a Twins' self-titled four track EP. The EP consisted of the duos' two singles and their B-sides.
As for The Triplett Twins, aka Leon and Levi, they had a short-lived career in the late 1960s and early 1970s, before quitting the music business and becoming staff writers at The Brunswick Label.
Listen to their best-known song 'Pretty Please' in the video below. It's catchy.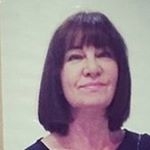 Latest posts by Michelle Topham
(see all)