The Who's 'Happy Jack' showed up at the end of the last episode of the series finale of the FX sci-fi series Legion this week — Legion, Season 3, Episode 8, "Chapter 27".
It was the track played over the ending credits.
Advertising
'Happy Jack' is from The Who's second album, which was also titled Happy Jack in the U.S. while it was released under the name A Quick One in the UK.
The song itself was written by the band's guitarist Pete Townshend about the strange older guys many of us Brits used to meet as kids. The man Townshend wrote about in 'Happy Jack' would hang out at the beach, and spend his days playing with the kids that showed up there.
At one point, some of the kids maliciously buried him in sand. But the man just laughed.
And, while Townshend must have loved the song, lead singer Roger Daltrey apparently had other thoughts.
"I remember when I first heard 'Happy Jack', I thought, 'What the f–k do I do with this? It's like a German oompah song!'", Daltrey said in an interview once. "I had a picture in my head that this was the kind of song that Burl Ives would sing, so 'Happy Jack' was my imitation of Burl Ives!"
Advertising
The Who's 'Happy Jack' was a big success for the band, however, as it hit the #1 spot in Canada, #3 in the UK and even made it into the Top 40 in the U.S.
'Happy Jack' in the FX series Legion
The song's use as the last song in the last episode of the series finale of Legion is, of course, a repeat of its use in the series.
After all, it was the first song heard during Episode 1 of Legion Season 1 when it was played at the beginning of the episode as we watched David growing from a baby to a teen.
A fitting song then to play out the end of the series as well.
Listen to The Who's 'Happy Jack' in their strange, weird and wonderful official music video for the song below.
You can also hear it on the iconic British band's second album A Quick One — an album you can play in its entirety in the Spotify widget below.
Related Reading: You will also find more songs from Legion on Leo Sigh here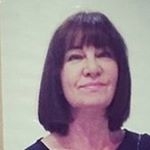 Latest posts by Michelle Topham
(see all)