Three Dog Night song 'Joy to the World' a foreboding choice for that scene
The classic Three Dog Night song 'Joy to the World' was the song playing on the latest episode of The Crowded Room this week as Danny and his mother are out eating with Marlin.
It continues playing as they are in the car and Marlin is teaching Danny how to drive as the music blares.
Advertising
The song is a superb choice for that scene, as Marlin and his mother at that point still believe Marlin may be their "savior". The person who can solve all their problems.
Of course, before the episode ends, they and we learn that isn't true at all.
When was Three Dog Night's 'Joy to the World'
The American rock band released the track on the band's fifth album Naturally, which came out in late 1970.
Three Dog Night's 'Joy to the World' was then re-released as a single in early 1971 and, even though it sounds like quite a childish song, music lovers around the world fell in love with it.
So much so, 'Joy to the World' charted in eight countries, making it to #1 in South Africa, Canada and on the American Billboard Hot 100 chart.
Advertising
RELATED: The Beatles' 'Let It Be' was one of the superb songs on this week's episode of The Crowded Room — Listen
The song then got a new lease of life in 1983 when it was used on the soundtrack of the hit film The Big Chill.
In later years, it even went on to become a song played at many Denver Broncos games and at the end of three Super Bowls.
Is Three Dog Night still together?
The rock band Three Dog Night was founded in 1967. The band stayed together until 1976 when they broke up, but then regrouped in 1981.
And yes, the band is still together today, but the only original member still involved is Danny Hutton who, at 80-years-old, is still Three Dog Night's lead singer.
The band also still performs live and are currently in the middle of a huge United States tour (tour dates and ticket information on their website), which won't end until next year.
Listen to Three Dog Night's 'Joy to the World' in the video, and on the band's Naturally album via Spotify, where it has currently been streamed almost 132 million times.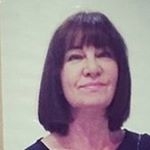 Latest posts by Michelle Topham
(see all)