American new wave band Tom Tom Club's 'Lorelei' was played on the soundtrack of the FX show Atlanta last night — Atlanta, Season 3, Episode 8, "New Jazz".
It was played as Lorraine and Al are in the Amsterdam club.
'Lorelei' is a track from the band's self-titled debut studio album, which was released in late 1981 on the Warner Brothers, Island, A&M and Mercury record labels.
It is a song about a man realizing he is falling in love:
Across the wasted plain
Across the twisted dunes
Beyond the colored lights
The mountain looms

The air is thin
The door within
The sea of light
The light is you

Lorelei Lorelei Lorelei
As for Tom Tom Club's debut studio album, it was a big hit for the band, considering they were relative unknowns before its release.
Singles 'Genius of Love' and 'Wordy Rappinghood' hit high up on the charts in both the UK and the U.S. , and the album itself also charted at #78 on the UK Albums chart, and at #23 on the Billboard 200 chart.
The album was eventually certified Gold in both the U.S. and, interestingly, Hong Kong.
Listen to Tom Tom Club's 'Lorelei' as played on the latest episode of Atlanta on the band's first album, and on the video.
And, of course, check out more music from Atlanta on Leo Sigh.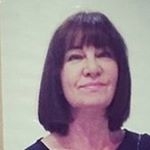 Latest posts by Michelle Topham
(see all)