Tommy Docherty's 'WALLOWS' was one of the cool songs featured on the new Netflix erotic thriller The Next 365 Days this week.
The film was released on Netflix on Friday to mixed reviews, but viewers did seem to love the movie's soundtrack, with several songs from it getting major plays on Spotify.
Advertising
Docherty's 'WALLOWS' was one of several songs the singer had featured on the movie, with 'Learn to Love Again', and 'Whole Life' featuring Marissa also appearing on the soundtrack.
The song itself is about a person who leaves the one he loves, only to realize the problems were in himself as he felt empty inside.
And now he regrets not realizing it, and not changing,
Oh, if my chest
Wasn't so hollow
I'd let this see no end
If I had changed
Would you have followed?
Let's just play pretend
Listen to Tommy Docherty's 'WALLOWS' in the video and on the Spotify player.
The Polish thriller The Next 365 Days is the third film in the series.
Advertising
It was directed by Barbara Białowąs and Tomasz Mandes, and stars Anna-Maria Sieklucka, Magdalena Lamparska, Rebecca Casiraghi and Michele Morrone.
The thriller is currently streaming on Netflix. Watch the film's trailer down below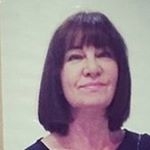 Latest posts by Michelle Topham
(see all)