Remember that fabulous 1970s classic Tony Orlando's 'Knock Three Times'? Well, it showed up on this week's episode of Outer Range and, yep, it still holds up wonderfully.
Tony Orlando's 'Knock Three Times' was played on Outer Range, Season 1, Episode 6, "The Family".
It was the song playing on the radio as Karl loses control of his car when a bison appears in the middle of the road.
The song was released in late 1970, and went to #1 on the Billboard Hot 100 chart a few weeks later.
The track also charted at #1 in the UK, Australia, New Zealand, the UK, Canada and South Africa.
Interestingly, the track was initially released under the name 'Dawn', with Orlando's name not appearing anywhere on it, as he didn't want his current record company to know he was releasing music on another label.
RELATED: Robert Plant and Alison Krauss's 'Sister Rosetta Goes Before Us' showed up on Outer Range and it was fabulous…
A video of Tony Orlando and Dawn performing the track was later released, which was filmed prior to Orlando sporting what became his signature moustache.
Listen to Tony Orlando and Dawn's 'Knock Three Times' from Outer Range in the video, and on the group's Candida album.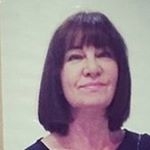 Latest posts by Michelle Topham
(see all)