Listen to Unkle's 'Price You Pay' from the cliffhanger fall finale of The Resident
The medical drama The Resident is continuing its featuring of superb contemporary music with the use of Unkle's 'Price You Pay' on this week's episode — Season 2, Episode 9, "The Dance" — the fall finale, and a show that ended on quite the cliffhanger.
The track was played in the episode's montage when Devon finally makes his decision about the wedding, Conrad and Nic are slow dancing, Bell is performing surgery on Marshall, and Julian is driving and being chased by a black SUV.
Advertising
Unkle's 'Price You Pay' is from the British electronic music group's third studio album War Stories.
It is not the first track from the album used on a TV series or movie soundtrack either, as other songs have been featured on the films Repo Men and 21, in the TV series Person of Interest, and in video games Need For Speed: Pro Street, Dirt 2 and the game DLC Assassin's Creed: Brotherhood.
Unkle themselves are interesting as well.
They are a music project that has been releasing music since 1992. Founded by electronic musician and record label owner James Lavelle, their music comes from a different group of artists on every new release.
Past collaborations have included Masayuki Kudo and Toshio Nakanishi of the Japanese hip hop group Major Force,  DJ Shadow, Thom Yorke (Radiohead), Mark Hollis (Talk Talk), Mike D (Beastie Boys), Kool G Rap, Jason Newsted (Metallica), Badly Drawn Boy, Richard Ashcroft (The Verve), Ian Brown, Josh Homme (Queens of the Stone Age), Robert Del Naja (Massive Attack) and Mani(The Stone Roses, and Primal Scream).
Advertising
Nowadays, however, the group is a music collective that spends most of their time touring live, and is made up of James Lavelle, Steve Weston, Jack Leonard, Liela Moss, Keeling Lee and Alex Thomas.
Listen to Unkle's 'Price You Pay' from The Resident in the video below. You can hear their album War Stories in its entirety in the Spotify widget below that.
Related: Listen to Mahalia's 'No Reply' from The Resident episode 'Heart in a Box'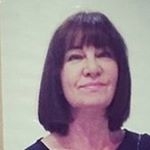 Latest posts by Michelle Topham
(see all)