I first started watching The CW's 'The 100' because it seemed like every time I turned it on there was fabulous music playing on the soundtrack. The latest episode of the show was no exception (Season 3, Episode 1 – "Wanheda: Part One" — January 21, 2016) because, along with music from Clairity, Violent Femmes' classic track 'Add It Up' also showed up on 'The 100'.
'Add It Up' is from the Femmes debut album released back in 1983. An album that got Violent Femmes a huge amount of airplay on radio stations all across the US, and a massive fan following thereafter.
More than 30 years later, and the album is still the Femmes' most successful, and 'Add It Up' one of those songs anyone who heard it first back then remembers with great nostalgia, as it really was so so good.
Listen to Violent Femmes singing 'Add It Up' in the video below, and think about how risque those lyrics were back then. I know the radio station I used to be a DJ at only allowed us to play it after a certain time.
Why can't I get just one screw
Believe me I'd know what to do
But something won't let me make love to you
Why can't I get just one fuck
Why can't I get just one fuck
I guess it's got something to do with luck 
And, if you love alternative rock, but haven't ever heard Violent Femmes' debut album, what are you waiting for? This should be in every rock fan's collection.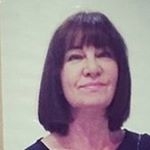 Latest posts by Michelle Topham
(see all)