The Hulu series The Great, Season 3 is back and, along with the usual craziness from the satirical black comedy about the life of Catherine the Great, the drama also features the usual superb songs on each episodes soundtrack.
Including the British alternative rock duo Wet Leg's 'Being in Love', which was the song playing over the The Great, Season 3, Episode 1, "The Bullet & The Bear" end credits this week.
Advertising
Wet Leg's 'Being in Love' is the first track from the indie band's self-titled debut studio album, which came out in April, 2022 on the Domino label.
The album was critically acclaimed, and went on to rise high in the rankings on charts in 16 countries.
The Wet Leg album hit #1 in Scotland, Australia and the United Kingdom.
In the UK, Wet Leg also took the top place on that country's Independent Albums chart.
In the United States, the indie rock/post punk album ranked at #14 on the Billboard 200, and at #3 on three other charts — the Independent Albums chart, the Top Alternative Albums chart and the Top Rock Albums chart.
Advertising
As if all of this commercial success and attention wasn't enough, Wet Leg's debut studio album was also nominated for a Grammy Award for Best Alternative Music Album — and won.
The duo also won the Grammy for Best Alternative Music Performance for their song 'Chaise Lounge' during the same award show.
Wet Leg, by the way, was founded in 2019 by British musicians Rhian Teasdale and Hester Chambers. The pair met at music college, but it was another decade before they decided to form a group and perform together.
Success followed quickly thereafter.
Listen to Wet Leg's 'Being in Love' as heard over The Great end credits this week in the video, and on the duo's debut album.
Season 3 of The Great is now streaming on Hulu.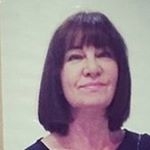 Latest posts by Michelle Topham
(see all)