Remember when Will Smith used to release several singles a year, and some of them were pretty big hits?
One of those singles was Will Smith's 'Gettin' Jiggy Wit It' and that song showed up on the Hulu web TV series PEN15 this week — PEN15, Season 2, Episode 1, "Pool".
Advertising
The track was played during the scene at the pool party.
Will Smith's 'Gettin' Jiggy Wit It' was the second single released from his debut studio album Big Willie Style.
Released in January, 1998, 'Gettin' Jiggy Wit It' catapulted to the top of the Billboard Hot 100 chart and then sat there for three weeks.
It also charted in 18 other countries, making it to #1 on the Canada Dance chart and in the Top 10 in 12 other countries, including the U.K.
Interestingly, however, and to show just how much music tastes often change, during the first couple of years after the song was released, it was named on several Best of… lists by a number of influential critics and was even given a Grammy Award for Best Rap Performance.
Advertising
Only a few years later, the song was being placed on Worst of…lists and talked about one of the worst and cheesiest songs ever released, with a particularly bad performance by Smith.
Listen to Yakamoto's Kotzuga's 'She Said' from Baby, Season 3, Episode 6, "Oltre l'acquario"
Personally, I am not a fan of the track as there is little memorable about it, although it definitely brings back memories of the late 1990s and some other pretty terrible songs as well.
Listen to Will Smith's 'Gettin' Jiggy Wit It' as featured on PEN15 in the official music video for the track below.
PEN15 stars  Maya Erskine and Anna Konkle. The first half of season 2 of the series is currently streaming on Hulu. The rest will be released soon.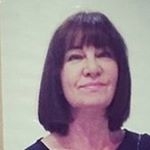 Latest posts by Michelle Topham
(see all)