When it comes to choosing video games to play, I am an absolute sucker for those games with gorgeous graphics.
You can guarantee then, the minute I saw the just-released new trailer for Little Devil Inside, the upcoming 3D action-adventure RPG from Neostream Interactive, I knew this game was going right to the top of my list.
After all not only does gameplay, with its steampunk look and eccentric British narrator,  look intriguing, the Little Devil Inside graphics are beautiful too!
Little Devil Inside, of course, was promoted at Sony's E3 2020 with a short trailer, but today's 4-minute-plus trailer gives us a bit more insight into what still is a pretty mysterious game.
In the trailer, we get an inkling of the type of gameplay we may soon get, as we set off with protagonist Billy on his journey to work.
That work, however, is much stranger than we might expect, with Billy and a carload of companions soon driving through the countryside until they appear outside a strange mansion.
Billy heads in alone, and is shown through the mansion by the owner who, on the pretense of getting an artifact Billy needs to pick up, takes him down into the basement where he abandons him to what the owner hopes is certain death.
Billy apparently has other ideas.
Along with the story part of the game, the latest Little Devil Inside trailer shows off Billy's expertise in fighting, how he uses his survival skills to find food when he is stranded on a submarine far out in the ocean, and how cooking is something he must do if he hopes to make it back home alive.
As Little Devil Inside takes place in a huge world with a variety of climates, we also get to see Billy traversing the coldest and the hottest places as well. All while showing off the most stunning graphics.
Little Devil Inside was successfully Kickstarted last year by the once-Australian now South Korean developer and, when you watch the video they used to lure in donors, you can quickly see why.
Because everything about this game is gorgeous.
From the latest trailer, it is also obvious the game's development has progressed quite rapidly in the last year. Even so Neostream Interactive hasn't yet announced a release date.
They just seem to want to keep teasing us with this utterly beautiful game as long as they possibly can. Blech.
Watch the new Little Devil Inside trailer below, note those gorgeous graphics, and we'll keep you posted as soon as a release date is announced.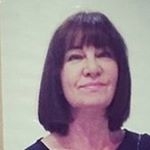 Latest posts by Michelle Topham
(see all)