If you have been considering buying the popular Bandai Namco horror platformer Little Nightmares 2, but haven't yet got around to it, today is your lucky day.
After all, when the Little Nightmares 2: Enhanced Edition suddenly gets a surprise release for next gen consoles and PC, and anyone that has the base game gets an automatic upgrade via a patch, now is the time to grab this baby.
Bandai Namco announced the Little Nightmares 2: Enhanced Edition release earlier today for PC (in digital form), PlayStation 5 and Xbox Series X/S.
It wasn't expected, (my mouth went "Whaaaat?" when I saw the news earlier today!), but it will be most gratefully received by just about every gamer who already owns a copy.
And those, like you, that still don't.
Little Nightmares 2: Enhanced Edition looks like a helluva game as well.
Considering it comes with improved volumetric shadows, interactive particles, real-time ray-traced reflections (God, those surfaces will be beautiful!) and cool and crystal clear 3D audio support to immerse you in the game even more.
The game also features two modes — Beauty Mode and Performance Mode — something for all types of gamer.
Check out the side-by-side comparison scenes for the base game versus the Little Nightmares 2: Enhanced Edition in the just-released trailer for the upgrade below.
You are going to love it.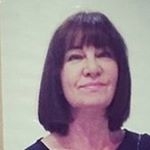 Latest posts by Michelle Topham
(see all)