Live Your Own Life continues to dominate Sundays
The 50-episode Live Your Own Life only aired its 11th episode in South Korea last night, but it has already cemented its place as the most-watched show on Korean TV on Sundays every week.
According to Nielsen Korea, Live Your Own Life, Episode 11 was again the most-watched show on Korean TV yesterday, grabbing 15.4 percent of the audience share.
That is an increase from the KBS2 drama's previous episode's 14.7 percent, and heading back towards its highest ever rating of 18.4 percent the drama earned for Episode 2.
Advertising
In Seoul, Live Your Own Life, Episode 11 also earned high ratings on Sunday, with an increase to 13.7 percent over Episode 10's rating of 13.3 percent.
Again, putting the K-drama in the #1 spot as the most-watched TV show in Seoul on Sundays for the 11th consecutive week.
Outside Korea, Live Your Own Life still earning solid viewer ratings
Live Your Own Life is also earning solid viewer ratings on Viki where it is streaming for international viewers, with an 8.3 out of 10 its current rating after Episode 11.
On My Drama List, ratings suffered after the drama's constant postponements back in September due to the Asian Games, which is a shame as that has nothing to do with the drama itself.
My guess is the K-drama's ratings will rise over the course of its still-to-air 39 episodes because, not only are most of the comments from the site's users positive, but the drama itself is one of the better weekend family dramas to air.
Advertising
The next episode of the Uee-led drama will air on Saturday, November 4th on KBS2 in South Korea at 20:05 (KST).
Viki will also air the episode soon after.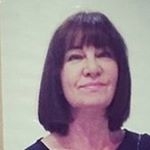 Latest posts by Michelle Topham
(see all)