There is an absolutely delightful interview with columnist Liz Smith in the The Hollywood Reporter, one which anyone who is interested in celebrities, particular those from the 1960s on up, should read. That's because she tells a lot of 'all', without being vicious and awful in the process.
Which is actually why I've always admired Liz Smith as, even though she wrote thousands of gossip columns, she was never unnecessarily mean or nasty. Never went for the jugular. She still doesn't.
Now, at 92, The Hollywood Reporter decided it was about time to catch up on Smith. Talk about how she got into the business, managed to meet and befriend so many top drawer celebrities, get the dish from Liz Smith on Rupert Murdoch and when he fired her, and what it's now like being 92 and not as 'in' with celebrities as she used to be.
On Marlon Brando, Smith says:
I was living in the Village in a tiny apartment with all sorts of people coming in and out. Marlon was dating my friend Elaine Stritch at the time. One night, he called me at home and he said, "Liz, Elaine just keeps letting me kiss her but she won't go any further." I said, "Put her on the phone." I said, "Elaine, you don't understand about men. They aren't satisfied with just kissing. So you have to stop being a prude or just end it."
When asked if she liked Elizabeth Taylor, Liz Smith admitted:
"I loved her. She was just snarky and funny and crazy. Selfish and tremendously generous at the same time. But Burton liked me better than she did. She was threatened by any woman, but he knew better. He liked that I could talk to him about Dylan Thomas and not sound like a total idiot. It got boring for them, hiding in Europe. When I was working at Cosmo, I did five or six stories on the Burtons. I practically lived with them in Rome and Paris."
As for the current crop of celebrities? Smith says she admires Taylor Swift, but most of them nowadays "arrive full-blown from the head of Zeus with not a shred of talent."
For more on what Liz Smith has to say about herself, her long career and celebrities past and present, do read the article. It's fascinating.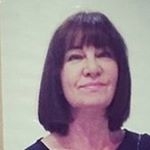 Latest posts by Michelle Topham
(see all)