Re-mastered PC version of the Nintendo DS game 'Lock's Quest' released today on GOG
If you used to own a Nintendo DS, you may remember playing Lock's Quest, the popular real-time strategy/tower defense game that was nominated for a slew of awards when it was first released in 2008. It even won a couple of them.
Today, a re-mastered version of Lock's Quest was released on GOG by publisher THQ Nordic.  The game is DRM-free as is usual on GOG, and with a 20 percent launch discount that will be available until June 6th. That means $12.68 in the U.S. or 11.99 euros in Europe.
The new release includes new in-game content, a remastered soundtrack, high-resolution gameplay, and a bunch of other improvements.
If you didn't play Lock's Quest on the Nintendo DS, but love a good real-time strategy game, then you should definitely look at this one.
It has an interesting storyline, challenging gameplay, both single player and multi-player options, cool artwork and at least 20 hours of gamplay just on your first run through the single player portion of the game. Replay value is good too.
And, while GOG only handles PC games, you can also pick up Lock's Quest on PlayStation 4 and Xbox One starting today if either of those are your preferred platforms.
You can grab the game at 20 percent off until June 6th at GOG here. Meanwhile, watch the trailer for it below.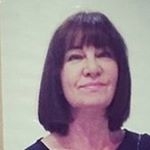 Latest posts by Michelle Topham
(see all)