Logan Lerman is apparently the one to watch in the new Brad Pitt movie "Fury", if critics are to be believed, as he's the one everyone is saying is 'incredible'. So, when Logan sat down with ODE channel this week to talk about "Fury", the first thing interviewer Sophie Foster asked him was "When you got that phone call saying you had the role, how did you react?"
"It was about 10 seconds of joy and then, after that, you feel like the weight of the responsibility on my shoulders. And yeah, I was pretty stressed out. I was really inspired, but I just kept thinking about where I was going to go with the role….."
He then went on to say how working with all the A-list actors on 'Fury' wasn't really overwhelming, he was just excited to be working with them as he'd been such a huge fan of all of them in the past.
From the looks of things, he didn't have much of a problem figuring out his role or working with the likes of Brad Pitt and Shia LaBeouf. Good for him!
For more of Logan Lerman on 'Fury', watch the ODE channel video below.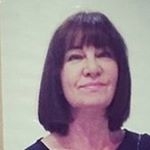 Latest posts by Michelle Topham
(see all)