While I am not a huge fan of Japanese light novels, there are certain series I keep an eye on and eventually buy.
And that is often due to the gorgeous illustrations on the cover.
That is why, while I have been following the publishing progress of the light novel Looks Are All You Need since it began publishing in Japanese in June, it is the English language version of the series I have been waiting to be released due to its cute cover ilustration.
After all, the illustration on the cover of Looks Are All You Need, Vol 1 (see above) is beautiful as well as suggests a story about one of the most intriguing protagonists around.
And now it is a series that is finally available in English, with Yen Press publishing Looks Are All You Need, Volume 1 in the west in both paperback and digital as of August 29th.
Looks Are All You Need manga, Volume 1 is written by Ghost Mikawa, with illustrations from necomi, and from the first few pages I have read so far looks like it may feature a grippingly interesting plot.
According to Yen Press, that plot goes like this:
Ryouran High School is a private arts academy full of geniuses in every field-music, dance, fashion. But in reality, it's looks, not talent, that decide its students' success.

My sister, Shika Ikebukuro, is a shut-in who can't do anything without her older brother, and I was sure that devastating lack of charisma would doom her. But I know a secret. Behind her mask, the internet sensation VSINGER is none other than my sister Shika!

Her voice is one-of-a-kind, but will it be enough to overcome Ryouran High's entire social order?
You can grab the Looks Are All You Need, Volume 1 light novel in English via Yen Press now in both a digital version and a paperback volume.
Volume 2 of the series is due out via Yen Press from January 23rd, 2024.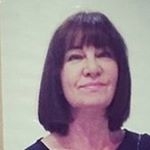 Latest posts by Michelle Topham
(see all)