Loot Crate goodies are worth more than you pay for them and are very very cool
If, like me, you love to have a slew of gamer-related or geek-related items strewn around your apartment and you love surprises, then you might want to sign up for Loot Crate. That's because, for less than 20 bucks a month, Loot Crate sends you a box full of gamer or geek-related goodies that, in the realm of 'lucky dip surprise packages', is actually quite difficult to beat.
Every month, while everything you'll get in your box is a surprise, each Loot Crate package has a particular theme and each item in the package is connected to that theme.
One month last year the Loot Crate theme was "Survive" and everything in the box was connected to survival — an Ewoking Dead t shirt, a copy of the book Zombie Survival Guide, 8-bit Zombie buttons and an Outbreak Status Temporary Tattoo Set were just some of the things that spewed forth when you opened the box.
Other months have included an 'Animate' theme, a 'Varsity' theme and a 'Cake' theme (not what you think).
January 2014's Loot Crate was an awesome one, as under its 'Launch' theme, there was a Superman POP! Vinyl, a Minecraft calendar for 2014, a Star Wars Pocketmodel TCG and a Star Trek Communicator Badge. (See photo above for all the cool geeky stuff every Loot Crate subscriber got).
Some months, of course, are better than others, but every month you'll get a substantial amount of cool gamer and geekery swag and always with items valued at more than you paid for them.
The cost of a Loot Crate one-month subscription is just $19.37 if you live in the US, which includes packaging and shipping costs. It's a little bit more to ship to the three other countries they currently mail to. If you want to get a subscription for three months, Loot Crate is even cheaper at the equivalent of $18.37 a month. And, of course, if you sign up for six months, each Loot Crate, well….er…..'crate', will cost you $17.67.
You can find out more about past Loot Crates on the company's website and sign up there too. They currently ship to the US, UK, Canada and Australia (a bit odd they are the only countries they'll ship to?), so if you're resident in any of these, you're in luck.
Just be aware, if you sign up for just a one-month subscription, the subscription does automatically renew so, if you don't like what you end up with, you will have to manually cancel that or you'll keep receiving boxes until you do.
Unfortunately, I live in Thailand so a Loot Crate subscription isn't an option for me at the moment. But…..I do have friends in the UK and the US who have had Loot Crate subscriptions for a few months now and really really love the service. So, if shipping to Thailand does eventually become an option, I'll be right there with them and signing up.
For more on Loot Crate, and this time Loot Crate versus a similar service Booty Bin, watch the funky video below from Chris-Rachael Oseland of Kitchen Overlord aka Her Heroical Scandals. She explains very quickly which she thinks is the better deal of the two and, from what I've seen so far, I have to agree.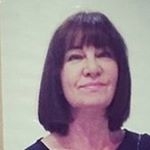 Latest posts by Michelle Topham
(see all)