There's a sweet Lorde backstage interview at the MuchMusic Awards 2014 in Toronto, Ontario just uploaded by The GATE Magazine that, if you're a Lorde fan, you really need to see.
What I love about this particular Lorde interview is how more and more confident she's now sounding in every interview she does, and how down-to-earth and totally together she still seems to be despite all the media attention she's been getting in the last year.
Amazing when you think she's still only 17 years old.
Lorde, of course, sang at the MuchMusic Awards in Toronto last night and what a performance it was. She gave rocking performances of her hits 'Tennis Court' and 'Team', and also won an award for the Best International Video of the Year by a Solo Artist for 'Royals'.
You go, girl.
Remember, too, if you love Lorde and don't have her latest album, Pure Heroine, you can grab it on all major digital music sites. It is amazing and includes all three songs featured at MuchMusic Video Awards – Team, Tennis Court and, of course, Royals.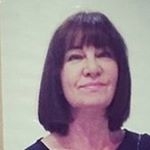 Latest posts by Michelle Topham
(see all)