2014 has been an incredibly good year for 17-year-old New Zealand singer Lorde and, last night at the MTV VMAs, the year got even better when she was presented with the award for Best Rock Video. The first woman to ever be given it.
The song Lorde won it for, of course, had to be 'Royals'; a song that managed to beat out all the boys in Linkin Park, The Arctic Monkeys, Imagine Dragons and The Black Keys for the big prize and, yes, she was the only woman nominated in that category.
Funnily too, Lorde even let out a tiny little swear word at the end of her speech, which is a no-no on American television, but she's such a lovely girl nobody seemed to mind. Besides, there's always the bleep button, and she did immediately apologize.
You can see the delightful Lorde being given the Best Rock Video award in the MTV video below, and don't miss the huge scream and applause she got from the phenomenal Taylor Swift when she was announced as the winner.
Taylor was sitting next door but one to Lorde and was obviously absolutely thrilled for her, as was Lorde's sister Jerry who immediately did the "Yes" motion and beamed from ear to ear.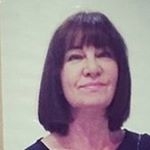 Latest posts by Michelle Topham
(see all)