Watch Loreen Perform 'I'm In It With You' Live at Sommarkrysset
My head has been stuck on Loreen's new single today. But not just the official release of her single — 'I'm In It With You' — although, of course, that's fabulous in and of itself.
No. Today, I've been watching and listening to Loreen performing 'I'm In It With You' live at TV4's Sommarkrysset in Stockholm, Sweden a couple of weeks ago. Because everything about this performance is perfect.
Well..it's Loreen. First and foremost. One of the best female singers on the planet. Her voice is huge, her technique is superb, she has an incredible stage presence, her energy is amazing — you can feel it just resonating out from her — and the emotion she always sings with hits your very soul.
Loreen sings 'Euphoria' live at Allsång på Skansen
And, in her Sommarkrysset performance, she is doubly interesting. Because her staging is actually quite simple — Loreen at a mike behind a metal grill, and her band behind another, all illuminated with massive stage lighting — and then, towards the end of the song, a group of young women join her at the foot of the stage. Only to sit and stare out at the audience, looking for all the world like they are above all of this. Whatever this is.
But it's Loreen here, as always, you can't take your eyes off. Because she's one of those women whose presence just fills the space where she is, and overshadows everything and everyone else. She's fierce (and I hate that word).
Watch her below. And damn, she should be more famous than she is.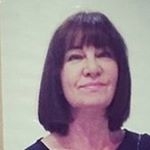 Latest posts by Michelle Topham
(see all)