Swedish singer Loreen released her new single 'Paper Light (Higher)' on Thursday, followed by the first live performance of the song at SVT Melodifestivalen on Saturday night and can I just say, holy hell, this was definitely worth the wait. As talk about pure energy.
Loreen's live performance of 'Paper Light (Higher)' couldn't have been on a more auspicious day either – it being International Women's Day and all, and Loreen arriving on stage topless except for a few pieces of tape covering the necessary bits.
What was just as interesting was she performed part of 'Paper Lights (Higher)' with the Ukrainian synthpop dance boyband Kazaky, a move that added even more of an 'oomph' to the final part of the production.
Only bad thing about Loreen's live performance at Melodifestivalen? After that kind of energy, it's always so hard to focus on any other artist as, let's face it, Loreen is a force to be reckoned with.
But, as much as I am just about as enamoured of Loreen as it's possible to be, watching her live always makes me just a little bit sad. As this woman is so phenomenally talented in every conceivable way, if she was American she would be a world-wide superstar by now. So, yes, life isn't always completely fair.
Which is why I'm asking everyone who loves Loreen as much as I do, to make sure you buy her new single 'Paper Lights (Higher)' on iTunes, that being the most important music download service today, and pre-order her new album when that opportunity becomes available.
Because someone as amazing as Loreen really should be shared with the world.
As for more on Loreen, don't miss:
Loreen's 'My Heart is Refusing Me' – an awesome dance track
Loreen Sings 'Euphoria' Live at Allsång på Skansen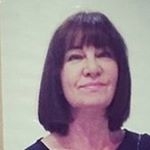 Latest posts by Michelle Topham
(see all)