Loreen's 'Hate The Way I Love You' is sadly, stunningly beautiful
A few hours ago, Swedish singer songwriter Loreen, and one of my main girls after Conchita Wurst, released the music video for her new single 'Hate The Way I Love You'.
Well, it's actually the second time we've seen the video as it was originally uploaded to Loreen's YouTube channel yesterday but, mistakenly, in mono.
Today we finally got the correct stereo version and, mono or stereo, the song and the video are beautiful.
Because it is Loreen with a new distinctly Bjork-like sound, and a song that is far removed from what she has released in the past, being that it is more experimental and quite a bit more ethereal.
That being said, Loreen's 'Hate The Way I Love You' certainly doesn't lack in power. As it is Loreen singing about loving someone so much she feels as though she wants to die when they are not there, yet knows that kind of love will do nothing but ultimately destroy her.
'Hate The Way I Love You' is Loreen's second single from her upcoming sophomore album RIDE, following the release of '71 Charger' a couple of weeks ago. An album that is due for release on November 24th, and one we have been waiting for since her debut release Heal five years ago.
It is also her first album release on her new label,  BMG Scandinavia.
But, if 'Hate The Way I Love You' and '71 Charger' are typical of the rest of the album, I have a feeling this one could just be a massive hit for her.
Watch the music video for Loreen's 'Hate The Way I Love You' below. And just listen to those opening ethereal vocals followed by the strings, and then the song as it builds to an explosion of sound and emotion.
The whole thing is sadly, stunningly beautiful.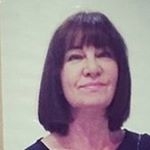 Latest posts by Michelle Topham
(see all)