Swedish singer songwriter and Eurovision Song Contest winner Loreen is known for her sweeping, dramatic music and enormous vocals.
Whether it is her Eurovision Song Contest winning 'Europhia' or her more recent releases. Songs like '71 Charger' or 'Jupiter Drive' from her 2017 sophomore album Ride.
Advertising
One of her most sweepingly dramatic songs, however, is Loreen's 'Hate the Way I Love You'.
A song that starts out with quiet, almost hesitant and decidedly sleepy vocals. As if sung when she has first woken up and is thinking about the person she loves and all the problems they have in their relationship.
But, like many of the Swedish singer's songs, Loreen's 'Hate the Way I Love You' quickly morphs into a massive, quite magnificent power ballad.
Primarily due to the singer's enormous vocals, but also due to how superbly the song builds from hesitant, almost child-like vocals to ones that are utterly enormous and powerful.
All accompanied by the most beautiful strings.
Advertising
Loreen's 'Hate the Way I Love You' is from her last album Ride, and is the second single from that album.
It is a song that arrived with a stunning music video that perfectly illustrates the desolation and agony of being in a relationship you know you should never have agreed to.
It is also a song that should have received far more attention than it did — both song-wise and music video-wise — what with its heart-wrenching strings and Loreen's massive voice.
It is also a track I come back to again and again, over three years after it was first released, as it is a track that still grabs my emotions like few others do.
That is why Loreen's 'Hate the Way I Love You' is my Repeat Rotation Video today. A video I keep watching and listening to again and again, as it really is that glorious.
And can you please tell me how a singer this talented, who not only won the Eurovision Song Contest — the world's biggest song competition — but that also consistently creates gorgeous music still only has 92,000 followers on her YouTube channel?
How the hell is that even possible?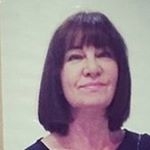 Latest posts by Michelle Topham
(see all)