Capcom has released another trailer for the upcoming Lost Planet 3, the third person shooter from Spark Unlimited. If you've played Lost Planet: Extreme Condition and Lost Planet 2, you'll know this game is a prequel and is much more story-driven than the last one (I love how more shooters now have a decent story instead of just shoot 'em and kill 'em gameplay). Works for me.
In the latest Lost Planet 3 trailer, we get to see protagonist Jim Peyton, a colonist from NEVEC, in one of the deserted mining stations, facing off against a massive enemy, an Akrid, indigenous to the planet and pretty darned scary.
Game graphics look nice, there will be main quests and side quests, and a relatively open world to explore. What more could you ask for?
Something more unique maybe, as it does look a bit 'samey', which in a shooter isn't always good.
Check out the video below and see what you think.
Lost Planet 3 releases in Europe on August 30th and in North America three days before that on the 27th. It's being developed for PC, PlayStation 3 and Xbox 360.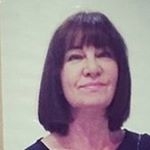 Latest posts by Michelle Topham
(see all)