The just released Love After World Domination Gelato 5 character video shows off all of the heroes who are members of the hero squadron Gelato 5 in the upcoming romantic comedy anime.
And it's really quite cute.
Advertising
The video is the first of two planned character trailers, with the second one covering the members of the villain organization Gecko coming out next week.
The Love After World Domination anime is based on the Koi wa Sekai Seifuku no Ato de manga written by Noda Hiroshi and illustrated by Takahiro Wakamatsu.
It tells the story of Fudou Aikawa and Desumi Magahara, two young people who are in love… but with a twist.
Because Aikawa is the leader of the Gelato 5 hero group, while Magahara is the Queen of Death and part of the villain organization Gecko.
In other words, the two are sworn enemies.
Advertising
That small detail, however, is not going to stop Aikawa and Magahar pursuing a romantic relationship with each other.
Even if it means they have to do it in secret.
Kazuya Iwata (assistant director of Rascal Does Not Dream of Bunny Girl Senpai) is directing Love After World Domination, with Satoru Sugizawa in charge of scripts and Akemi Kobayashi (Chi's New Address) as character designer.
The anime stars Yuusuke Kobayashi (Subaru in Re: Zero – Starting Life in Another World) as Fudou Aikawa and Ikumi Hasegawa (Vladilena in 86 – Eighty-Six) as Desumi Magahara.
Project no. 9 is in charge of animation production.
The anime series is due to premiere on April 8th in Japan.
Watch the just released Love After World Domination Gelato 5 character video to see just how adorable these guys actually are because, yeah, they may be heroes but they really are cute, and keep an eye out for next week's Gecko character video follow up.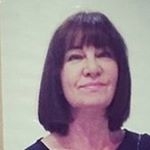 Latest posts by Michelle Topham
(see all)