New Atelier Ryza key visual shows off anime's gorgeous art style
The upcoming anime Atelier Ryza: Ever Darkness & the Secret Hideout (aka Ryza no Atelier: Tokoyami no Joou to Himitsu no Kakurega in Japan) has just had an official key visual released this weekend and, man, does that art style make this thing look pretty.
The fantasy anime, of course, is based on the smash hit video game, which is one in a long list of JRPGs with a similar theme from prolific Japanese developer Gust.
The game of the same name first came out in 2019.
Since then, there have been two sequels in the JRPG series released, with the third in the series titled Atelier Ryza 3: Alchemist of the End & the Secret Key being published last month.
In other words, if the first season of the Atelier Ryza anime is successful (praise be to God, as the JRPG series is one of my faves), then chances are we could get at least two more seasons.
Yay, eh?
The just-released Atelier Ryza key visual (see below) showcases protagonist Reisalin Stout alongside (front to back) merchant's daughter Klaudia Valentz, Ryza's friends Lent Marslink and Tao Mongarten.
With the way they are all kitted out, and with Ryza pointing towards the mountains in the background, it looks very much like this lovely Atelier Ryza key visual heralds the beginning of their adventures together.
The new Atelier Ryza key visual also came with a new trailer for the anime, and an official premiere date.
That date is July 1st — so not too long to wait now, eh?
Atelier Ryza cast and crew
The Atelier Ryza: Ever Darkness & the Secret Hideout anime series is being directed by Emma Yuzuriha in her directorial debut.
Yashichiro Takahashi (the iconic creator of the Shakugan no Shana series) is in charge of series composition, with Tomoyuki Shitaya (Blue Period) as character designer (based on the original game character designs by artist Toridamono).
Liden Films (Insomniacs After School and Tokyo Revengers) is in charge of anime production.
And if you love the music from the Atelier Ryza JRPG series, and who doesn't, you will also be thrilled to hear composer Kazuki Yanagawa is in charge of composing the anime's soundtrack.
As for the cast, Yuri Noguchi is playing Ryza, Hitomi Oowada is Klaudia, Haruka Terui voices Lila, Hirofumi Nojima is Empel, Yui Kondou voices Tao and Takuma Terashima is Lent.
Throw in that the music unit Sangatsu no Phantasia (aka phenomenally-voiced singer Mia who was also responsible for the superb A Couple of Cuckoos theme) is performing the opening theme song 'Golden Ray', and everything about the upcoming anime makes it look like it will be a banger.
Let's hope so, or millions of Atelier Ryza fans around the world who have been waiting for this, including myself, will be horribly disappointed.
Watch the official Atelier Ryza trailer below, and see what you think.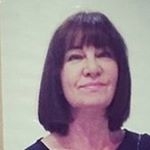 Latest posts by Michelle Topham
(see all)