Let's face it, a large percentage of the Eurovision watching public have terrible taste in music, as is evidenced when they vote in some of the worst songs you have ever heard to represent their country at ESC.
In fact, quite a large percentage of Eurovision viewers seem to be stuck in the 1990s, expecting the same stereotypical, plastic, Europop garbage that gets rehashed over and over again at Eurovision every year by half the countries entering. (And no, none of them ever win it).
So, it's no surprise that, when it was announced 17-year-old Frans with his song 'If I Were Sorry' was the winner of Melodifestivalen, and would represent Sweden on his home turf at Eurovision 2016, the old farts hit Twitter to complain about it.
Advertising
Because, let's face it, Frans' song 'If I Were Sorry' is modern, refreshing and interesting, and is a song that, if it was released in the US or UK, would hit the Top 10 the first week. Plus, come on, Frans' quirky English accent makes the song even cooler.
But, yes, Frans will be representing Sweden at Eurovision 2016, he will be in the final, as the host country always is, and I expect he will do well.
After all, Swedish songwriters aren't known for being some of the best in the world for no reason and, here yet again, Swedish songwriters have created a superb song.
The songwriters for 'If I Were Sorry', by the way, are Frans himself (Frans Jeppsson Wall), Oscar Fogelström, Michael Saxell, and Fredrik Andersson.
As for Frans, he's just 17 years old, and is known in Sweden the most for his football themed song, 'Who's Da Man', released in 2006 when he was just seven years old.
Advertising
Now he's going to represent Sweden at Eurovision and I think both he and the song are a fabulous choice. Listen below.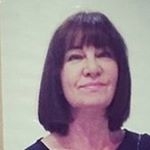 Latest posts by Michelle Topham
(see all)