The rom-com anime series Loving Yamada at Lv999! will premiere in April and, in anticipation of that, Studio Madhouse has just released character visuals for four of the anime's characters — Akane Kinoshita, Akito Yamada, Eita Sasaki and Runa Sasaki.
If you have already read the Mashiro manga series, you will immediately see what a beautiful job the artist has done, as all four look exactly like they do in the manga.
That being said, in my mind, the Akane Kinoshita character visual (above) is the sweetest as, with the way Akane is charmingly smiling and waving at the viewer, it is obvious with her outgoing personality and sweet character, she is perfect for the gloomy Yamada.
What is Loving Yamada at Lv999!?
The Loving Yamada at Lv999! anime series (known as Yamada-kun to Lv999 no Koi wo Suru in Japan) is based on the manga by Mashiro. It is currently being digitally published in English via Mangamo.
Loving Yamada at Lv999! tells the story of Akane Kinoshita, a gamer girl who discovers her boyfriend is cheating on her with someone else he met while playing his favorite video game.
While Akane is annihilating mobs in her favorite RPG as an attempt to get over her now ex-boyfriend, she comes across fellow gamer Akito Yamada.
Yamada is rude, unsociable and not ever likely to be someone she would be interested in.
Until Akane meets him outside the game and realizes, while Yamada may be an incredibly skilled gamer, in the real world he has no experience with relationships, and that is why he behaves as coldly as he does.
The problem is, as Akane finds herself developing feelings for Yamada, his only interest is in the game itself.
Can Akane get her feelings across to Yamada, and will he ever have any interest in reciprocating them?
The upcoming Loving Yamada at Lv999! anime is being directed by Morio Asaka (Chihayafuru), with Madhouse in charge of anime production.
The first episode of the anime kicks off in April.
Check out the just released Akane Kinoshita character visual above, then look at Yamada's gloomy face below it. Now wouldn't she just be the perfect person to cheer him up?
Watch the previously released Loving Yamada at Lv999! trailer below, and you'll be convinced of it even more.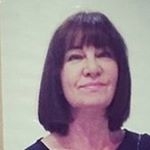 Latest posts by Michelle Topham
(see all)