Following on from last week's release of a character video for Akane Kinoshita, this week Loving Yamada at Lv999!'s Akito Yamada character video is out.
And, as you might expect, where Akane's video and character visual show an energetic, smiley and quite cheerful girl, Akito Yamada's character video has the anime's protagonist as being just about the opposite.
You might even say, gloomy to a fault.
Not that that seems to have stopped Akane from falling in love with him. Even if Akito himself cannot figure out why.
Akito Yamada is voiced by Kouki Uchiyama (Rei Suwa in Buddy Daddies), who has this to say about playing the fanatic gamer:
Akito Yamada, who I play, is a very modern character who is a professional gamer and high school student, and he prioritizes games over romance. I will do my part so that the delicate love story depicted in the original work can be fully expressed in the anime this time.

I would like people who have read "Yamada-kun to Lv999 no Koi wo Suru" to love it, as well as those who don't know it yet.
The upcoming Loving Yamada at Lv999! anime is based on the romantic comedy manga series written by Mashiro.
It is being directed by Morio Asaka (Chihayafuru), with character designs by Kunihiko Hamada (Cardcaptor Sakura: Clear Card), and series composition from Yasuhiro Nakanishi (A Couple of Cuckoos).
Madhouse is in charge of anime production.
Watch Loving Yamada at Lv999!'s Akito Yamada character video below to see just how gloomy that boy can be, and keep up-to-date on news about the upcoming anime via its official website.
The anime itself premieres on April 1st in Japan.
|◤ キャラクターPV
山田秋斗 Ver 公開 ◢||

CV #内山昂輝

TVアニメ「山田くんとLv999の恋をする」
4.1(土)24:30 ON AIR🎮https://t.co/8asb55EjBN#山田999 pic.twitter.com/jIRfzoOp9T

— TVアニメ「山田くんとLv999の恋をする」公式 (@yamada999_anime) March 8, 2023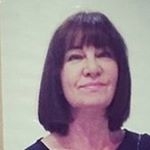 Latest posts by Michelle Topham
(see all)